A Summer of Art! Drop-In Sessions for Kids
2:00pm to 4:00pm
Free
*Kindly Sponsored by Rotary
Description
A Summer of Art!
Tuesday & Thursday Afternoons • 4 July to 17 August, 2:00 PM – 4:00 PM. Special Pop-up Kids Cine Club Events, 20 July & 17 August, 2:00 PM – 4:00 PM. (Please note that for CineClub children under 12 must be accompanied by an adult.) Classes are limited to 20 Students (First-come basis – Early bird catches the worm!) The Summer of Art Programme is open to individual children (6-12 years) and families. No large groups please.
FREE ADMISSION! This programme is kindly sponsored by the Rotary Club of Grand Cayman.
For more information email education@nationalgallery.org.ky.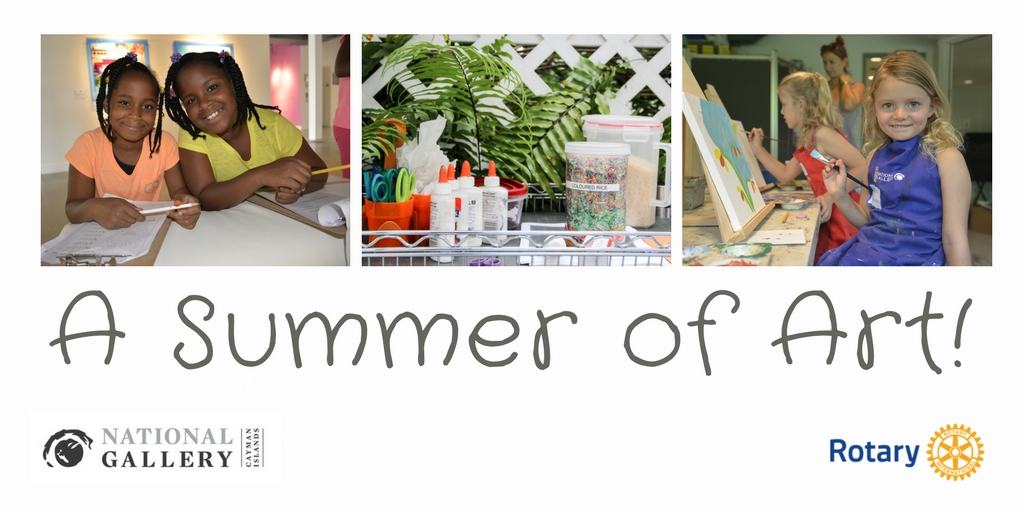 Stay in touch
Get the latest news from the National Gallery of the Cayman Islands.