The Business of Art: Intellectual Property
6:00pm to 8:00pm
Description
Monday, 17 July 2017, 6:00 PM to 8:00 PM
Intellectual Property: The Basics with Candace Westby
Join Candace Westby, Trade Marks Examiner from CIIPO (Cayman Islands Intellectual Property Office), at the National Gallery of the Cayman Islands (NGCI) Monday, 17 July from 6:00 PM to 8:00 PM, and learn how you can use intellectual property to protect your creative works.
TOPICS INCLUDE:
Trade Marks and Registration 
Design Rights  
Patents
Copyright 

How do I protect my works?
The right of communication to the public.
Exceptions to copyright protection.
What is fair dealing?
Admission is free and refreshments will be served.
Candace Westby – Trade Marks Examiner, CIIPO
Ms Westby is the Patents and Trade Marks Examiner for the CIIPO (Cayman Islands Intellectual Property Office) which is a unit under the General Registry.  Ms Westby is accountable for examining and approving IP rights applications. She is also responsible for the management of a team with the mandate of establishing policies and guidelines in relation to the practice of IP in the Cayman Islands.
Prior to joining CIIPO, Ms Westby served as Crown Counsel and Deputy Registrar of Intellectual Property for the Belize Intellectual Property Office (BELIPO).  While she was there, she examined thousands of trade mark applications, issued hundreds of patent examination letters, and managed the BELIPO office and staff. She also represented the Government of Belize at the General Assemblies of the World Intellectual Property Organization (WIPO) in Switzerland, and was elected Vice-Chair of the WIPO Hague Union Assembly for the 2013-2014 biennium.
Ms Westby has a Bachelor of Laws from the University of the West Indies, Cave Hill Campus, Barbados; and a Legal Education Certificate from the Norman Manley Law School in Kingston, Jamaica.  She is a qualified attorney-at-law and was called to the Bar in Belize in 2013.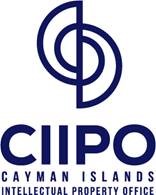 Stay in touch
Get the latest news from the National Gallery of the Cayman Islands.