A Golden Affair at NGCI: Pastor and wife celebrate 50th anniversary
It was a golden affair for a well-loved Pastor of the First Assembly of God and his wife celebrating their 50th wedding anniversary. Two years ago, the children of Reverends Torrance and Elsa Bobb decided to plan this spectacular event for their parents, friends and family to celebrate the couple's unconditional love and support that they have given to them.
The proud family selected The National Gallery of the Cayman Islands (NGCI) as their event venue. "It embodies the beauty and tropical essence of the Cayman Islands and the artwork represents the great artistic talent we have here on the island. Therefore, the National Gallery was the natural choice for our event," explained the couple's daughter, Lorraine Bobb.
The tropical garden party which took place in the NGCI Sculpture Gardens welcomed over 160 guests (80 overseas and 80 local) who enjoyed the Caymanian artistry. After refreshments and hors d'oeuvres were served in the gardens, guests were invited into the NGCI exhibition halls to view the temporary exhibition Mediating Self – Identity and the Body, with the exhibition's curator Kerri-Anne Chisholm who was on hand to discuss the show. After perusing the exhibition guests headed back out to the sculpture gardens to mingle and taking in some more Caymanian art, before greetings were made by Pearlina Lumsden, Derrie Dacres-Lee and Rev. Lincoln Fritz, executive Pastor of Brooklyn Tabernacle church and an extravagant buffet style dinner was served from three different food stations: Caymanian, Jamaican and Filipino.
Lorraine Bobb said, "It was an honor for us to celebrate with friends and family who mean so much to us, and whose lives they have greatly influenced." A celebration it was indeed! From all of us at the National Gallery we congratulate Reverends Torrance and Elsa Bobb on 50 years of marriage.
To book your event at the National Gallery email [email protected] or call (345) 945 8111.
Photos by Ronald Sookram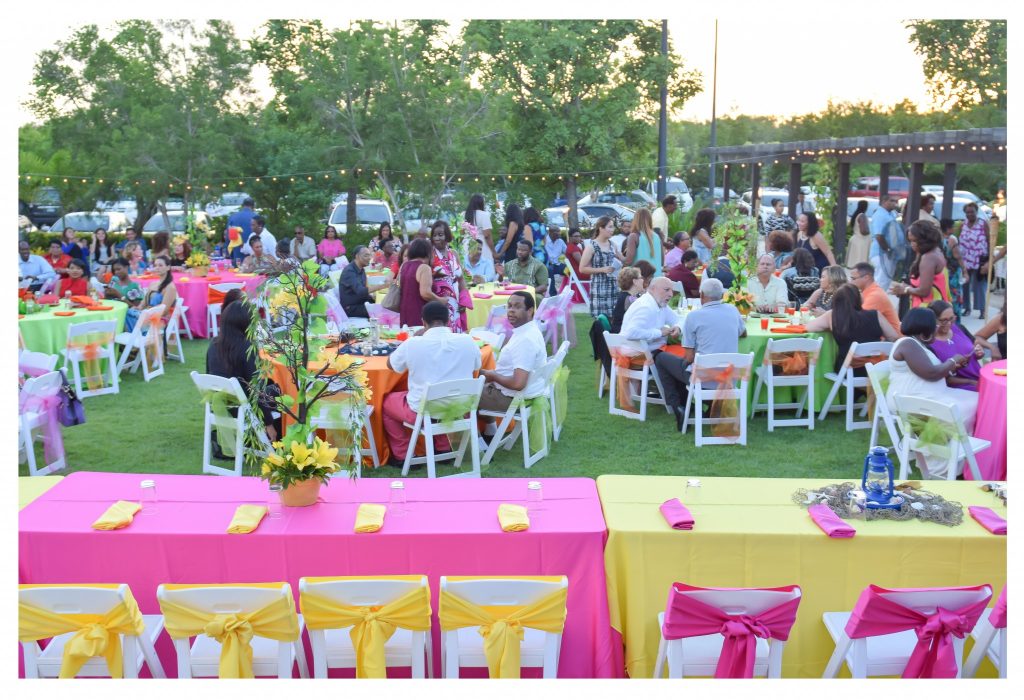 Author
---